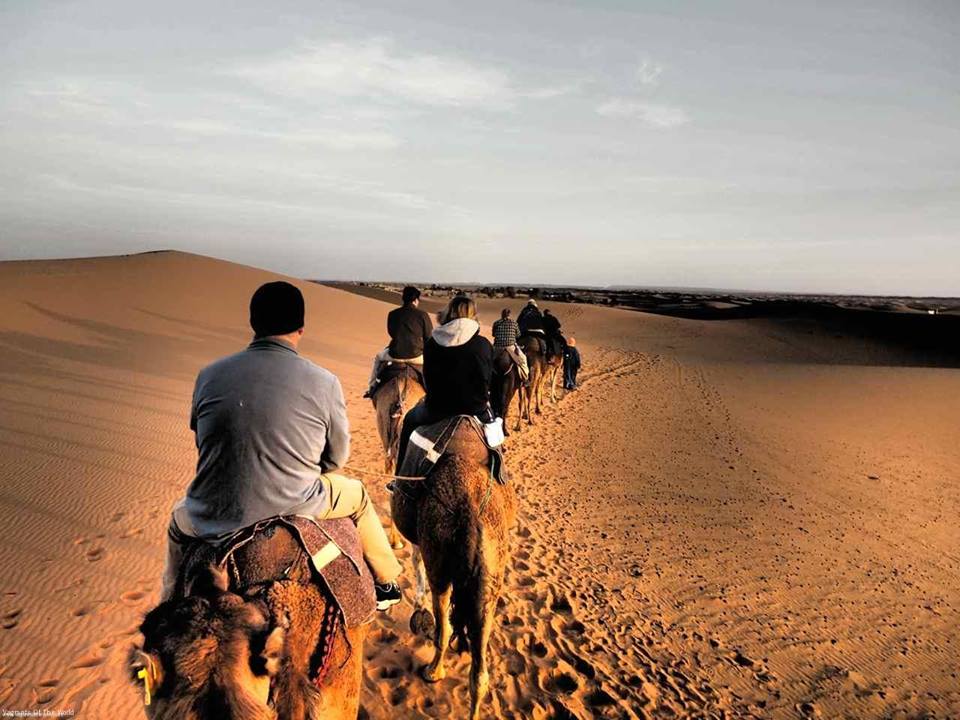 desert zagora

tea tours

stone desert

camp

desert trip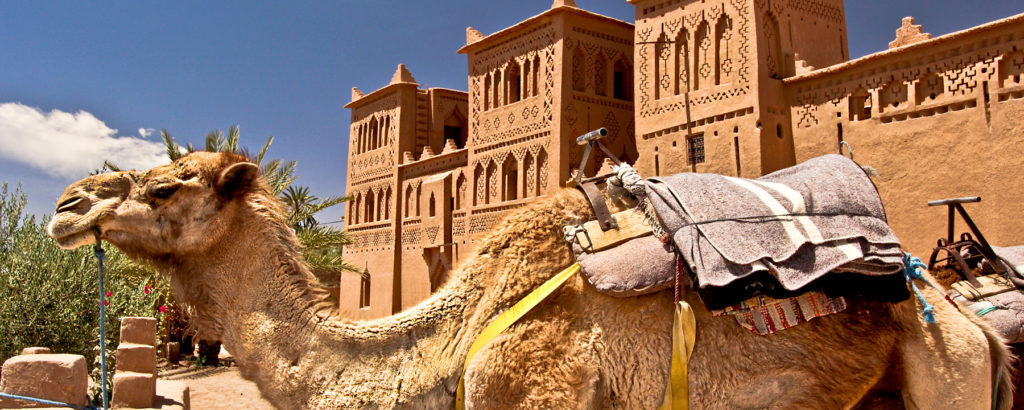 Ouarzazate

1st day: Agadir – Ouarzazate
In our first day of 4 Days Agadir Sahara Desert tour, we will meet at Agadir, then drive you by the 4×4 toward Ouarzazate, where we are going to spend the night in a riad. We will visit several places along our pathway, Taroudant (known as « The little Marrakech »), Taliouine, Taznakht, The famous and Unesco World Heritage site of Ait Ben Haddou Kasbah, to visit the place and have lunch there, The Atlas film studios, which was and still the setting of various most known and successful Hollywood films such as Gladiator, Game of Thrones, Obelix and so on.
2nd day: Ouarzazate – Merzouga
We will ride to Merzouga at Erg Chebbi Dunes, to spend a night and have dinner in the Bivouac. We will visit several parts of the Desert, along the day, an off-road to the beautiful Skoura oasis while observing badly devastated Kasbahs among the palm trees, Amridil Kasbah to enjoy the place and take some photos, The Valley of Roses, where the roses are used to produce locally pure oils, creams, and lotions, Dades Valley gardens and amazing formed rocks, Todra Gorges for lunch, then a two hour camel trekking toward the high Erg Chebbi Dunes.
3rd day: Merzouga – Agdz
Try not to miss the beauty of the sun rising over the Sahara Golden Dunes, by waking up early in the morning. We will spend the night at Agdz while visiting several places during the road. The longest valley in Morocco « Daraa Valley », Rissani, Alnif, Tazzarine, N'Qob for lunch, Tansikht, and then driving off-road of the ancient caravan route with its ancient villages and huge palm trees.
4th day: Agdz – Agadir
We will drive to Agadir, after taking breakfast, where it mark the end of our 4 Days Agadir Sahara Desert tour. Along the pathway, you will observe beautiful views of Bou-Azzer mine, Taznakht which is most famous for its handmade Gelims and Carpets, cross the two mountain passes of Tizi-N-Ikhsane and Tizi-N-Tighatine to reach the heart of Saffron production area of « Taliouine », to have lunch there, and where there is also an amazing Saffron museum, then Taroudant followed by Souss River and numerous Argan trees.
The Price per person(standard)
N° Days
N° Person

2

3

4

5

6

15Days

14Nights

Price

€

€

€

€

€
NB: There is a 30% reduction for children under 12 years old
whilst we do not charge for children under 5 years
4 Days Agadir Sahara Desert tour INCLUDE :
Tour in 4×4 vehicle/minibus with A/C
Fuel
Driver-Guide
Hotel overnight stays (breakfast & dinner included)
1 night in the desert camp
Camel ride
Lunches
NOT INCLUDED :
NOTE: If this tour we proposed to you does not match what you're looking for, contact us , and we will prepare a trip based on your needs and requirements.