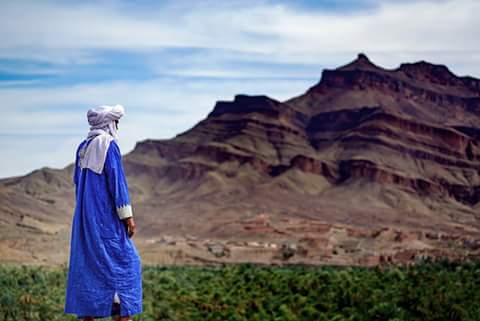 skoura valley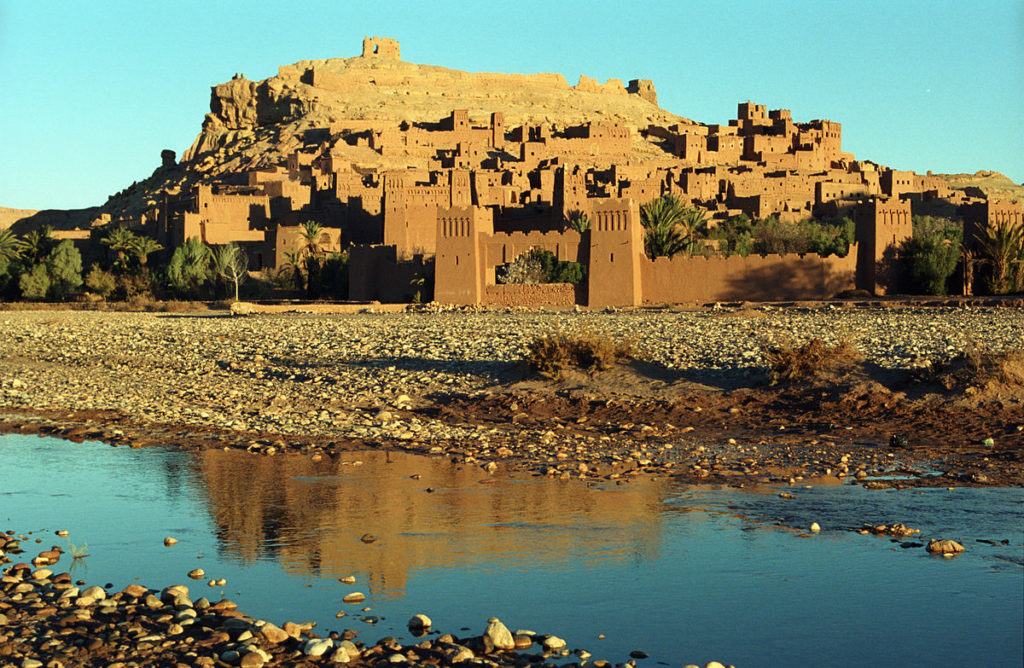 Aït_Benhaddou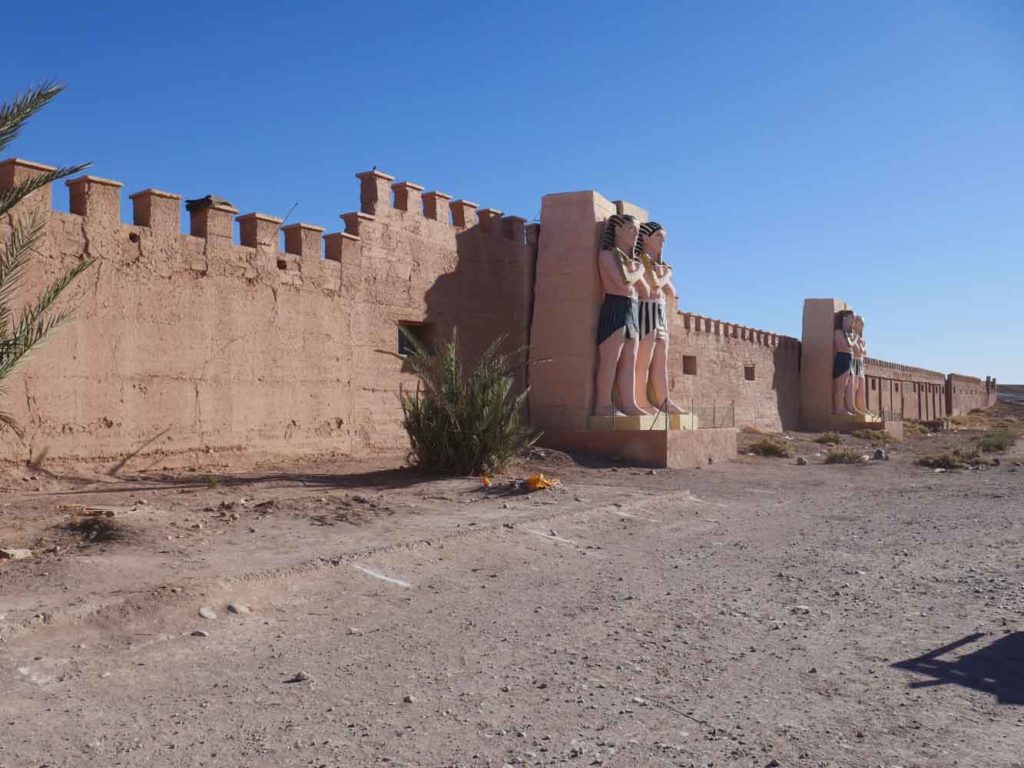 ouarzazate (5)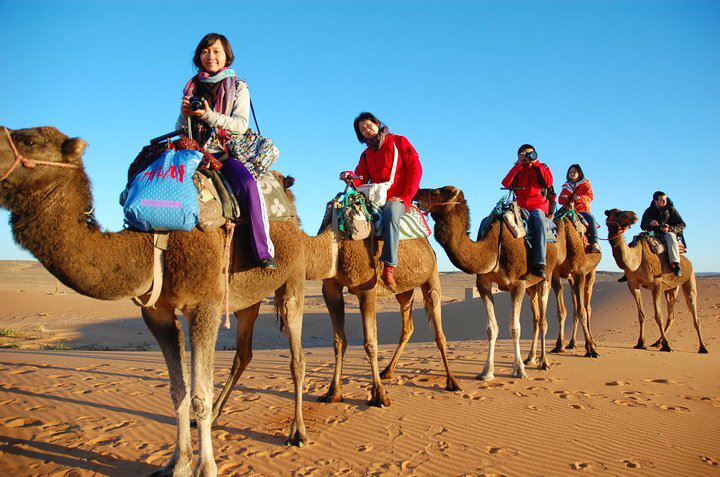 cameltrekking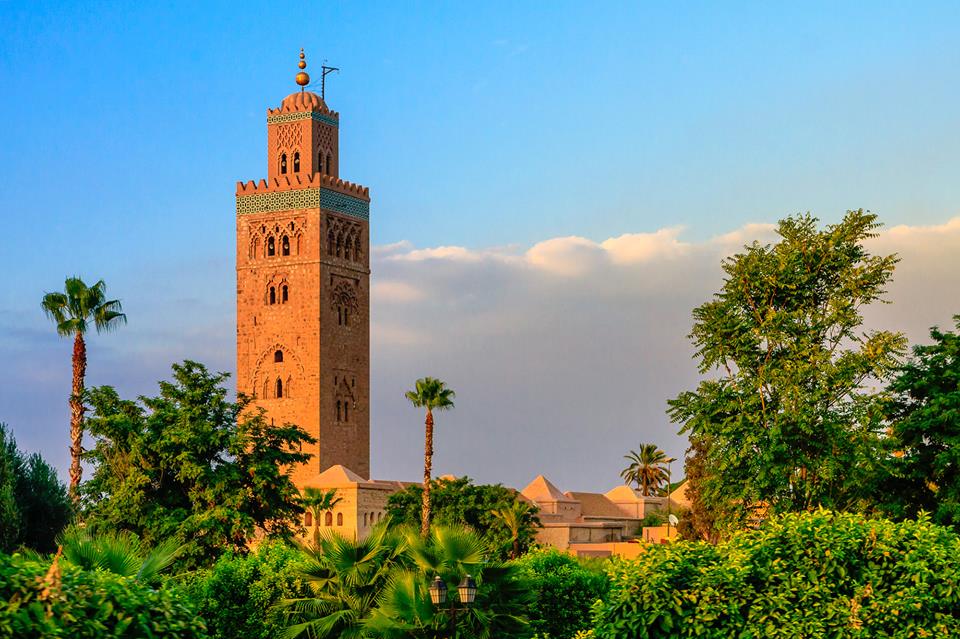 best mousq morocco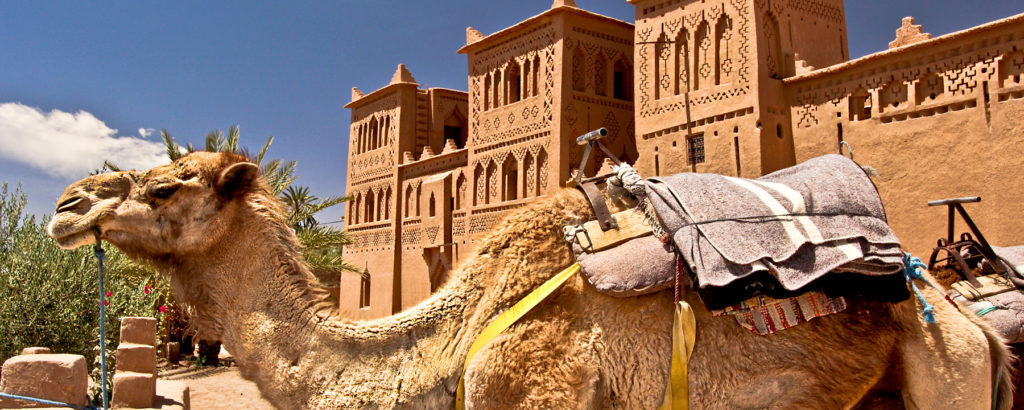 Ouarzazate

Day 1: MARRAKECH _ TIZI-N-TICHKA PASS _ AIT BEN HADDOU _ OUARZAZATE _KELAAT M'GOUNA.
In our first day of 5 Days Marrakech Sahara Desert tour, we will drive you from your hotel at Marrakesh, toward visiting « Ait Ben Haddou » Kasbah, passing by the High Atlas Mountains, and Tizi-N-Tichka mountain pass. After visiting the Kasbah, and having lunch, we will continue to Ouarzazate, and stop to see The Atlas film studio to take some photos, then to Taourirt Kasbah. At Kalaat M'gouna, we will spend a night and have dinner in a hotel.
Day 2: KELAAT M'GOUNA _ VALLEY OF ROSES _ DADES GORGES _ BOUMALNE _ TINEGHIR _ TODRA GORGES.
We will drive to Todra Gorges, the valley of roses, after taking your breakfast, then crossing an off-road with a possibility to spend a few moments with a nomad family. We will continue to visit Dades Gorges and see their amazing rock formations, Boulmane Dades to have lunch, Tinghir, and then to the amazing limestone river canyons of Todra Gorges, to have dinner and spend a night there.
Day 3: TODRA GORGES _ TINEJDAD _ TOUROUG TOWN _ ERFOUD _ERG CHEBBI DUNES (MERZOUGA).
In our third day of our 5 Days Marrakech Sahara Desert tour, we will have a walk to see palm trees and the stunning views of Todra River, after breakfast, and then to Tinejdad in a local restaurant for lunch. Then, we will continue, passing through multiple villages, Touroug, El Jorf, Erfoud ( to visit a local fossil craft workshop), and to Erg Chebbi Dunes. At Merzouga Dunes, we will settle in a hotel to get prepared for an hour an half amusing camel trekking, directly toward our camp, where we will have dinner, and spend a night in a traditional nomad yurts.
Day 4: MERZOUGA _ RISSANI _ ALNIF _ N'KOB _ KASBAH OF TAMNAUGALT _ AGDZ _ OUARZAZATE.
Try to wake up early, to see a magnificent view of the sun rising on the top of the Sahara Desert Dunes. After having breakfast, we will ride the camels, back to the hotel, to have a refreshing shower, and to prepare for the next direction in our tour, « Ouarzazate ». Along our pathway, we will visit the souk of Rissani, the Trilobite center « Alnif », N'Qob for lunch, Tamnougalt Kasbah, which is situated on the palm groves of Dar'a valley at Agdz, Ait Saoun, and then to Ouarzazate to have dinner and spend a night in a hotel.
Day 5: OUARZAZATE_AIT BENHADDOU_TELOUET_TIZI-N-TICHKA PASS_ HIGH ATLAS MOUNATINS_MARRAKECH.
After having your breakfast, you are about to visit different places and Kasbahs. We will visit Taourirt Kasbah, The Atlas Film Studios and take some photos, The amazing and interesting « Ait Ben Haddou » Kasbah, where we will have lunch in a local restaurant, Telouet Kasbah, then we will pass through the High Atlas Mountains, and Tizi-N-Tichka pass, toward Marrakesh, the red city, driving you to the Airport or Hotel, as an end to our 5 Days Marrakech Sahara Desert tour
The Price per person(standard)
N° Days
N° Person

2

3

4

5

6

5Days

4Nights

Price

500€

420€

335€

330€

310€
NB: There is a 30% reduction for children under 12 years old
whilst we do not charge for children under 5 years
5 Days Marrakech Sahara Desert tour INCLUDE :
Tour in 4×4 vehicle/minibus with A/C
Fuel
Driver-Guide
Hotel overnight stays (breakfast & dinner included)
1 night in the desert camp
Camel ride
Lunches
NOT INCLUDED :
NOTE: If this tour we proposed to you does not match what you're looking for, feel free to contact us   and we will prepare a trip that fits your needs and requirements.