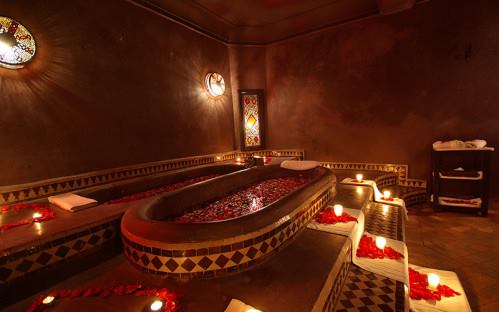 hamam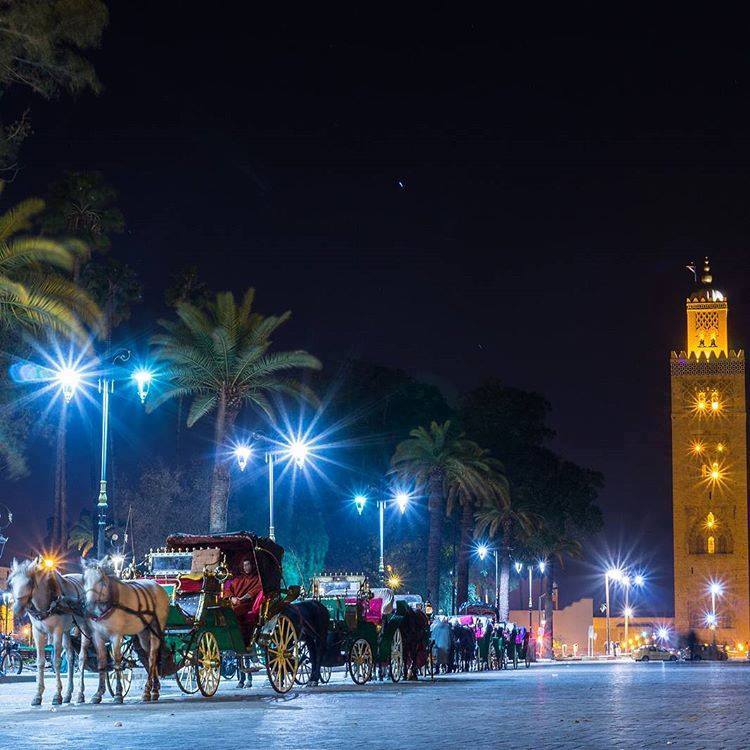 marrakech-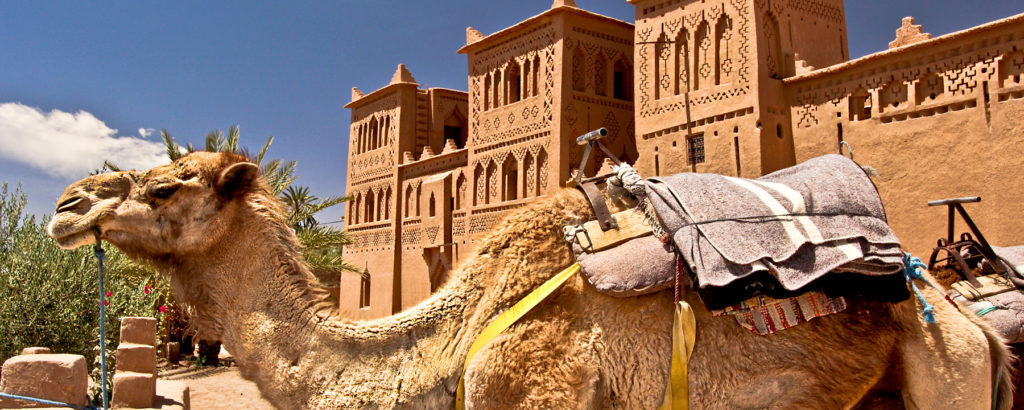 Ouarzazate

morocco-luxury-camp
desert-camel-trekking

hotle-luxury-serves

1st day: Exploring Marrakech
In our first day of 7 Days Marrakech Desert Luxury tour, our driver will meet you at 8 O'clock at Marrakech Airport, toward the Hotel where we are going to spend a night in, to get ready to explore the red city, by visiting the most places with historical and cultural interest, the Koutoubia Tower, the Saadian tombs, the Majorelle Gardens and the Bahia Palace. Lunch will be at Jemaa El Fna Square while having a short walk around the Souk and the multiple handicrafts out there, along with a free time if you wish to visit other parts of the city.
2nd day: Marrakesh _ Ouarzazate
In our second day of 7 Days Marrakech Desert Luxury tour, we will drive to Ouarzazate, where we are going to spend the night in a hotel there, crossing the High Atlas mountains, and Tichka pass, then taking a side road to Telouet Kasbah, which is now completely ruined after its last Glaoui Pasha has run off the country after the departure of the French. We will then continue to the Unesco World Heritage site « Ait Ben Haddou » famous Kasbah, and the Atlas film studios where multiple films were and still filming including Kundun, Kingdom of heaven, Obelix, Gladiator and so on.
3rd day: Ouarzazate _ Zagora
In our third day of 7 Days Marrakech Desert Luxury tour, we will drive to Zagora, after having breakfast, passing by Tizi-N-Tinfifite small path, Daraa Valley at Agdz in order to visit the old Tamnougalte Kasbah, The ancient caravan road between the river and the mountains, while observing the beautiful villages and gardens of this area, to have a clear idea about the way of life of the Berber. We will spend the night in a hotel in Zagora.
4th day: Zagora _ Merzouga
We will ride to Merzouga to spend the night at the Bivouac, passing by Taftechna, Aît Ouazik village, Tazzarine, and Alnif to have lunch. We will continue to Rissani, where we are going to switch from the 4×4 to the Camels, to ride toward the golden dunes of Erg Chebbi, to enjoy yourself in the beauty of the sunset over the Sahara dunes.
5th day: Tour around Erg Chebbi Dunes
We will spend the day, exploring Erg Chebbi Dunes, where you will discover and learn more about the area, the people who live here, their style of life, how they manage to live in goat-hair yurts, you will also visit « Gnaoua », who are originally slaves from Sudan, known for their unique style of music brought from their culture. We may visit Merzouga Lake » the Flamingos », depending on which time of the year, while spending the night in our Camp (equipped with Western bathrooms), after having an amusing camel riding over the Sahara Golden Dunes.
6th day: Merzouga _ Boulmane du Dades
Try to wake up early if you wish to see the beauty of the sun rising over Erg Chebbi Dunes. We will ride toward the hotel, after taking breakfast, to have a shower and get prepared to drive to Boulmane Du Dades, where we will spend the night in. Along the road, we will pass by Erfoud, Tinejdad to have lunch, Tinghir, where we are going to stop for moments to enjoy yourself, and take some photos, and to the amazing Todra Gorges canyons, then to Boulmane Du Dades at Kelaat M'gouna, to have a walk in the Dades Valley.
7th day: Boulmane du Dades_ Marrakech
After having breakfast, we will travel to Marrakesh, where our driver will drive you to the Airport, where it marks the end of 7 Days Marrakech Desert Luxury tour. Along the road, we will visit The Valley of Roses, which is famous for its Rose Festival in May, where the roses are used to produced locally pure Oils, soups, and creams, The Amridil Kasbah of Skoura, Ouarzazate to have lunch, and then crossing The high Atlas mountains, and Tizi-N-Tichka mountain pass.
7 Days Marrakech Desert Luxury tour INCLUDE :
Tour in 4×4 vehicle/minibus with A/C
Fuel
Driver-Guide
Hotel overnight stays (breakfast & dinner included)
1 night in the desert camp
Camel ride
NOT INCLUDED :
Lunches
Visites
Drinks
Tips
NOTE: If this tour we proposed to you does not match what you're looking for, contact us , and we will prepare a trip that fits your needs and requirements.