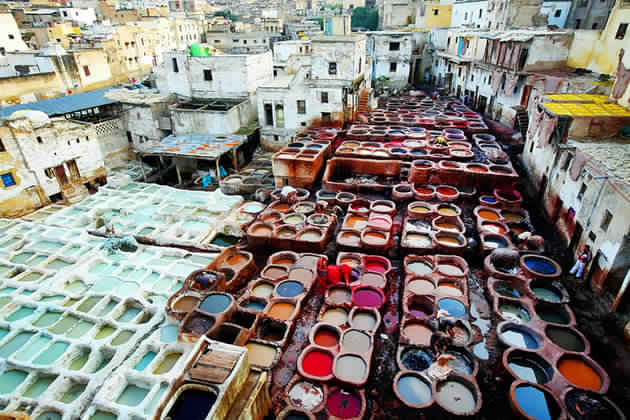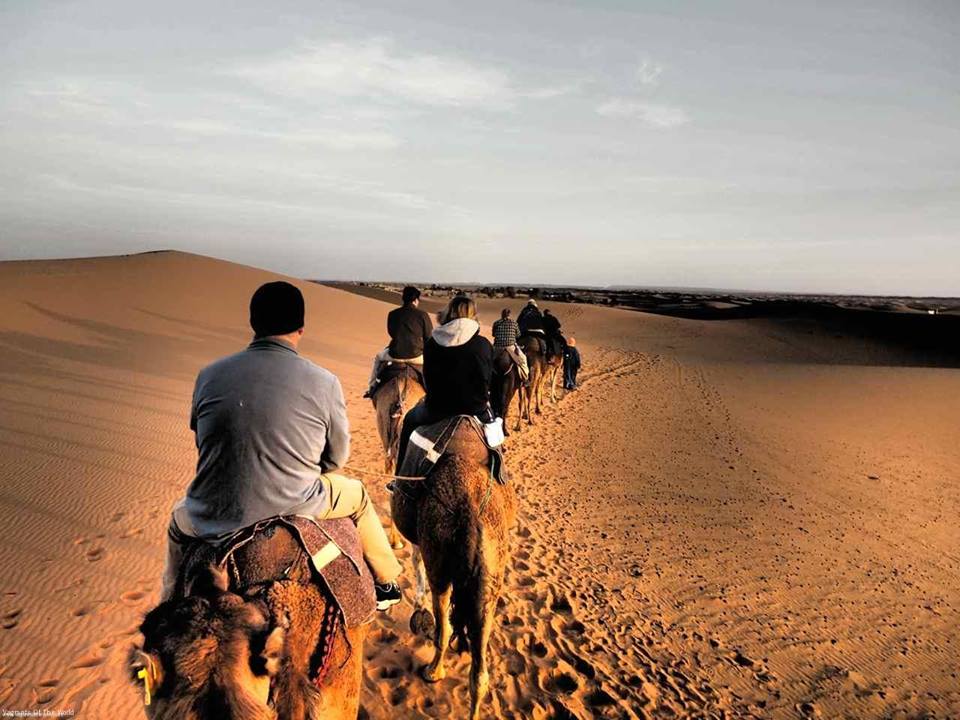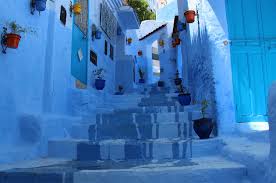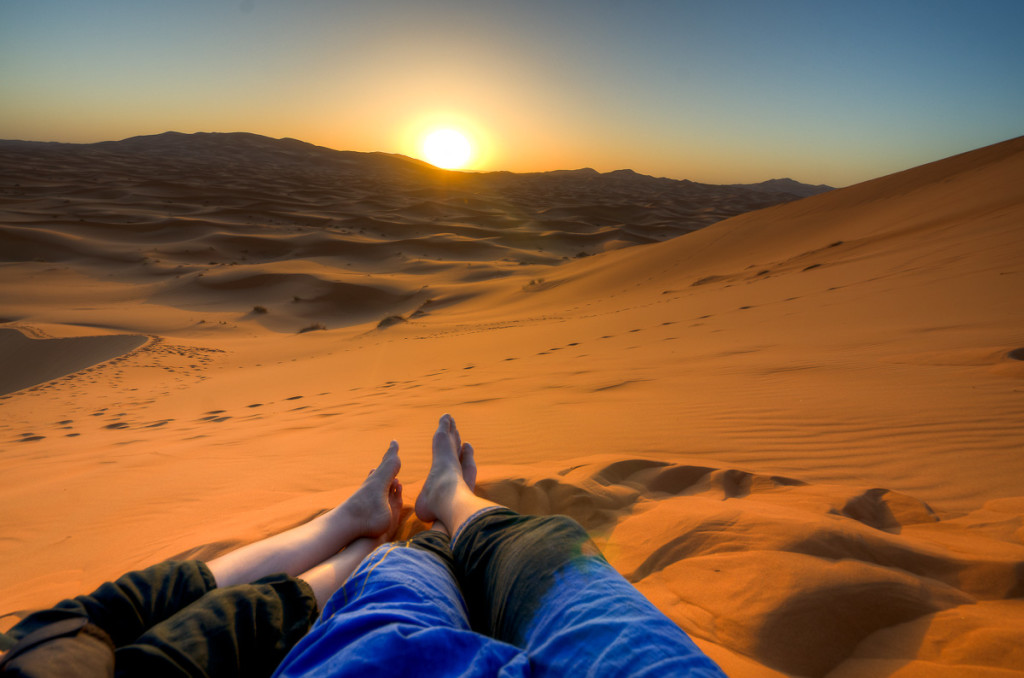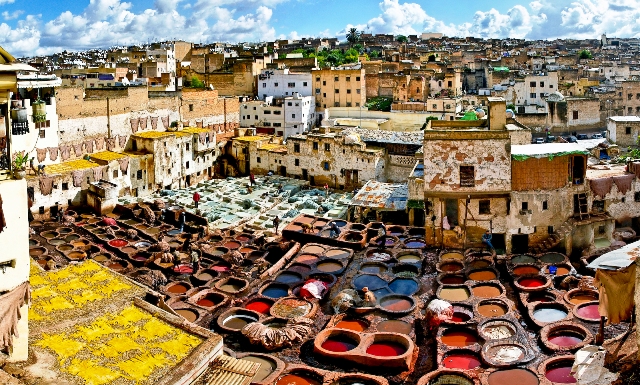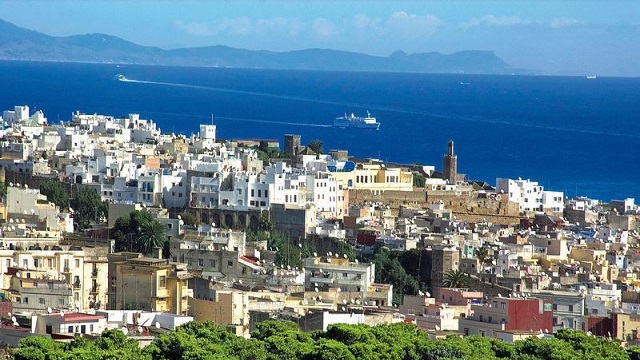 DAY 01: TANGIER – CHEFCHAOUEN
In our first day of 6 Days Tangier Chefchaouen Desert tour, we will meet you at Tangier Airport, to have a short walk around the city, before traveling to Chefchaouen, where we will spend the night, which is a small stunning town of the Rif Mountains, with all its houses and buildings, are painted in Blue.
DAY 02: CHEFCHAOUEN – MIDELT
In the morning, we will travel via the oldest imperial city of Morocco, « Fez », while enjoying the beautiful views, and visiting the cedar forest of Ifran, and Midelt to stay the night.
DAY 03: MIDELT – MERZOUGA
We will continue our road to the northern Atlas Mountains, passing by The Ziz River Valley, where we are going to stop, observing the magnificent view of the mountains, Valleys, River scenes, Ziz Gorges, Oasis, and a large reservoir, then to Errachidia, to the east toward Merzouga, while spending a night at the Erg Chebbi Sahara Dunes, along with a short exploration walk.
DAY 04: MERZOUGA – RISSANI – MERZOUGA
We will drive in the Sahara desert by the 4 x 4, to live an enjoyable experience while observing the simplicity of the Berber nomads and visiting one of them, the atmosphere, and the life in this area. We will visit Sirji Lake, The market of Sijilmassa at Rissani, while lunch will be in a local restaurant, serving « El Madfouna » the Berber Pizza. We will continue then to Merzouga, where you will be about to experience an amusing camel ride over the golden Dunes, toward the Bivouac, where we will spend the night, and also climbing the high dunes to watch the sunset, and enjoy a beautiful meal, and music of the Berber.
DAY 05: MERZOUGA – FEZ
Try not to miss the beauty of the sun rising over the Sahara Dunes, by waking up early. We will ride the camels toward the Hotel to take breakfast, and get prepared to travel to Fez, where we are going to spend the night in a hotel.
DAY 06: FEZ – TANGIER
We will travel to Tangier port as an end to our 6 Days Tangier Chefchaouen Desert tour.
The Price per person(standard)
N° Days
N° Person

2

3

4

5

6

6Days

5Nights

Price

725€

590€

485€

455€

415€
NB: There is a 30% reduction for children under 12 years old
whilst we do not charge for children under 5 years
6 Days Tangier Chefchaouen Desert tour INCLUDE:
→ Tour 4×4 / minibus with AC
→ Driver
→ Fuel
→ Lunches
NOT INCLUDED:
→ Flight
→ Beverages
→Tips
NOTE: If this tour we proposed to you does not match what you're looking for, contact us , and we will prepare a trip that fits your needs and requirements.